What is a CRM System? A Guide to Customer Relationship Management Software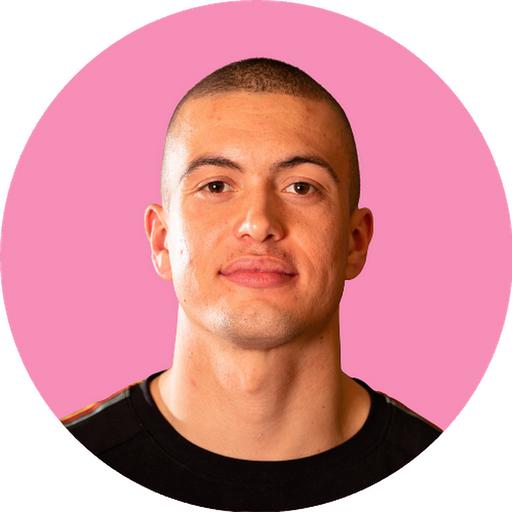 Jordan Coling
•
Product @ Found
•
23/05/2023
•
8 mins read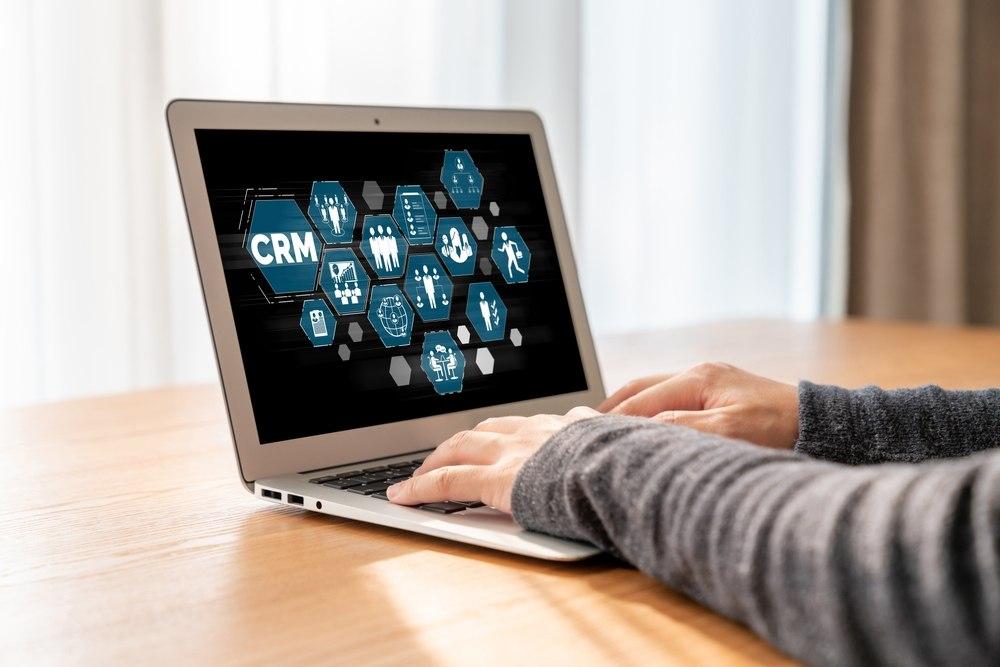 Customer Relationship Management (CRM) systems make it easier to manage and utilise large amounts of customer data. The best CRM systems will provide dashboards that clearly present this data, including through analytics and actionable insights.
Keep reading to learn more about Customer Relationship Management software, including what it can and can't do, the benefits, the different types and whether it's right for your organisation.
---
What Does a CRM System Do?
A CRM (Customer Relationship Management) system is a type of software that helps organisations manage every aspect of their customer, client and prospective customer relationships. A CRM will help you manage these relationships through handy features like contact management, automated marketing and customer service.
Customer information will be stored in a centralised database, making all relevant information easy to access. A personalised dashboard will provide bespoke insights and analytics that you can draw fascinating and meaningful conclusions from.
When dealing with many customers, it can be easy to miss key details or interactions. You may forget about following up on a meeting or conversation. Customer Relationship Management software solves these issues by tracking every interaction and providing you with a tailored list of tasks to take care of. In a care home for example, a CRM is used to track all prospective residents and let you know who has made enquiries and when.
A CRM system can also analyse customer behaviour, identify sales opportunities and generally streamline processes within your organisation.
---
Key features
Every CRM is slightly different, but here are the most common and important features:
Contact management - Store relevant customer information, including contact details and the conversations you've had with them
Lead management (sales pipeline) - Check out how far along the sales pipeline prospective customers are, along with tasks that need taking care of. A CRM will also provide potential roadblocks, targets and conversion opportunities
Customer support - Using CRM software makes it much easier to provide personalised customer service and support. All customer interactions will be tracked and useful insights will be provided, helping you to serve every customer with exactly what they need
Forecasting sales and other reporting - Using a CRM makes it far easier to understand the data surrounding your organisation. Forecasting reports show performance, targets and sales pipelines, while trends and other reports can also be seen. This information is presented in simple yet effective and customisable dashboard displays
Marketing automation - Automate different parts of your organisation, such as campaigns by segmenting customers based on their behaviour. You can also use a CRM to send targeted messages and track whether your current marketing strategies are working or not
Integration with other pieces of software - CRM software is flexible, meaning it can often be integrated with other pieces of technology, including different e-commerce platforms
Customisation and scalability - The previously mentioned flexibility extends to the size of your organisation. A CRM can be adapted to fit your needs, whether you're a 5 or 500-strong team
Mobile accessibility - Most CRM systems can be used on mobile devices, meaning information and tasks are accessible from anywhere
Messaging - Co-workers can use real-time messaging to quickly respond to each other's queries. CRM messaging can also be used for feedback and support
Sharing content - CRM systems use a central location, meaning team members can easily upload and share valuable information with each other
---
The Benefits of a CRM System
Better customer experience - You'll be given a rounded and personalised view of every customer, making it easier to develop trusted relationships. Automated follow-ups can be put in place, along with tracking of interactions, to create a lead-converting customer experience
Higher sales - A CRM offers better efficiency through every aspect of the sales pipeline, including identifying sales opportunities and streamlining your processes. The result of this is higher revenue for your organisation
More effective marketing - Marketing is one of the most powerful tools your organisation can utilise, and a great CRM makes marketing easier to harness. You and your marketing team be given personalised insights, automation and the ability to segment customers based on their behaviour. This results in better customer engagement
More efficient business processes - When using a CRM, your team can prioritise their efforts. For example, they can focus on leads that are more likely to convert, thanks to real-time data and bespoke customer information
Better communication between teams - A CRM allows teams to work together and communicate more effectively, leading to better coordination across your entire organisation
Make data-led decisions - Data-driven insights are one of a CRM's biggest selling points. This extends to customer behaviour, sales trends and how effective your marketing efforts are. This data can be used to make informed decisions that'll improve your organisation's overarching strategy
Personalisation - We've already mentioned personalisation - and using a CRM will give you a huge amount! Personalisation includes customer interactions such as emails based on their recent actions. What's more, because many of these processes can be automated, this can be done at scale as well
---
The Different Types of CRM
The four main types of CRM (Customer Relationship Management) systems are:
Operational CRM - This type of CRM system focuses on streamlining workflows where possible, including through sales, marketing and customer service automation. The goal of an Operational CRM is to improve customer-facing efficiency and productivity where possible
Analytical CRM - If you're an organisation with a large customer base, an Analytical CRM will utilise customer data to provide valuable insights, including behaviour and preferences. This data can be presented in numerous useful and easy-to-digest ways, such as through interactive dashboards, campaign pipelines and customer segmentation
Collaborative CRM - This type of CRM system brings different teams and departments within an organisation together. For example, you can use Collaborative CRM systems to ensure your sales and marketing teams are all working towards the same goal, based on one set of customer data. This will help your organisation provide a seamless customer experience while improving the productivity of individual teams
All-in-one CRM - There are also all-in-one, or hybrid CRM systems. These combine two or more of the above CRM types to provide a truly comprehensive solution. This type of CRM will assist your organisation in all sorts of ways, including through workflow automation, data analytics, collaboration between teams and more
---
Is a CRM System Right For You?
Now you understand exactly what a CRM system is and how it works, the next step is deciding whether it's right for your organisation.
When starting up, many businesses will store customer information within a series of spreadsheets. While this is fine to begin with, it does have its limitations. When your business reaches a certain size, manual inputting will become unmanageable, at which point a CRM can make a huge difference.
The more data you're trying to stay on top of, the more likely mistakes will begin to occur. You may also be storing data in multiple places, which can lead to inconsistent information if the data differs slightly from database to database.
Traditional software has its limitations, including a lack of real-time information and integration. If this is something you think your organisation would benefit from, a CRM can assist with this.
In general, most companies will benefit from using CRM software. Though you may be managing without it currently, adopting it sooner rather than later will give your organisation a huge lift by easing the time-consuming nature of the system you're currently using.
---
Found - Our Care Home Operating System
Found is our care home-specific operating system that offers occupancy tracking, billing and other forms of care home finances (including automated invoices), digitalised documents, bespoke insights and more to care homes and retirement living communities.
Found is easy to use, with an emphasis on problem-solving and improving how care homes manage occupancy, while also making it easier to find and convert prospective residents.
Found uses an intelligent dashboard that provides real-time data, allowing you to assess how each of your homes is performing. Through this dashboard, you can view the latest enquiries and tasks that need to be taken care of.
Found is aimed at individual care homes and nationwide groups alike, along with retirement living communities. Regardless of your organisation's size, Found is a piece of care home software that will streamline your processes and conveniently store data in one centralised location that can be accessed wherever you are.
---
Frequently Asked Questions
Is Excel a CRM tool?
Excel spreadsheets are easy to use. They're really useful as well, as they make it easy to store and organise large quantities of data. Customer Relationship Management platforms often incorporate technology similar to Excel, but Excel itself isn't necessarily a CRM tool.
What are the disadvantages of not having a CRM?
Not using a CRM comes with a few drawbacks, including limited access to data, reduced customer satisfaction and having to spend more time manually entering data. You could also miss opportunities to attract potential customers and keep your current ones.