Use CRM Software To Manage Your Care Home Finances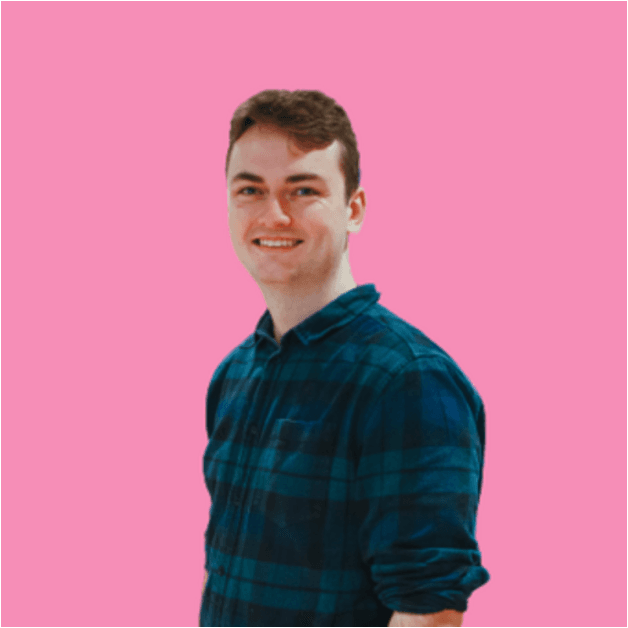 Rory Wilson
•
Partnerships @ Found
•
23/05/2023
•
8 mins read
When you manage a care home, it's really important to stay on top of finances. The most common types of care home finances are wages, billable extras, petty cash, building maintenance, marketing your home and training your care staff.
Customer Relationship Management (CRM) software and care home-specific operating systems such as Found simplify numerous tasks related to care home management and finances.
Learn more in this article about how you can use a CRM platform or care home operating system to make managing your care home finances much easier.
---
What Costs Does Running a Care Home Incur?
Staffing - Staffing is one of the largest care home expenses. This includes wages, any benefits and payroll taxes across all home employees, as well as anyone who does work in or around the home but isn't contracted, such as maintenance teams

Facilities and maintenance - The upkeep of your care home will incur several costs, including mortgage or rent payments, property taxes, utility bills, repairs and maintenance, insurance, security and cleaning products

Medication, medical supplies and other equipment - To ensure the safety of residents, a care home should be fully equipped with medication, medical equipment (such as wheelchairs and walkers), personal care and personal hygiene products, first aid kits and any other medical supplies. Exactly what's required will depend on the needs of individual residents

Food - A care home must provide meals that meet the specific dietary needs of residents. Food costs include purchasing ingredients and preparing meals, as well as providing snacks and drinks throughout the day

Office equipment and other administrative expenses - Administrative costs include office supplies, computers, printers, phone systems, Wi-Fi, licences and any other equipment needed to perform administrative tasks

Insurance - In a care home, insurance is needed to protect against liability, property damage, professional negligence, workplace compensation and any other risks

Training - To ensure your care home complies with regulations and can continue providing superb care, staff are regularly required to undergo training and professional development. Costs incurred here include fees for certifications, in-person training courses, educational materials and online training programmes

Marketing and advertising - The easiest way to try and attract new residents is through marketing and advertising. Marketing incurs several costs, including building a website, creating promotional materials, sending out brochures, paying external advertisers and participating in community events or trade shows

Regulatory compliance - To remain compliant with regulatory standards - such as those set by the Care Quality Commission in England - care homes will pay for things such as licensing, inspections, background checks for staff and proper documentation

Any other expenses incurred - Miscellaneous expenses may include taxes, bank fees, external entertainment, the cost of putting on social activities for residents, transport or anything else related to the care home's operations
---
What Else You Should Know About Care Home Finances
Revenue sources - Most care homes generate revenue from multiple sources - such as privately funded fees, local authority fees and grants. Fully understanding each of these sources will make financial planning much easier
Budgeting and other types of financial planning - Building out a comprehensive budget is essential to ensuring the proper allocation of resources and achieving any financial goals. This budget should be reviewed and adjusted as needed
Billing and invoicing on time - To maintain a good cash flow, billing must be accurate and on time. This includes tracking payments and following up on any late payments by putting necessary collection policies in place
Managing expenses - Care homes incur lots of different expenses (including the ones we listed in the previous section). Tracking all of these expenses is crucial for maintaining financial stability
Understanding your finances - Generating accurate financial reports and conducting regular financial analysis will provide key insights into your care home's financial health. Similarly, conducting financial audits ensures the accuracy and integrity of your home's financial records. Doing this also identifies any areas for improvement
Complying with the relevant regulatory bodies - Care homes must abide by certain financial regulations, including adhering to accounting standards, maintaining the proper documentation and ensuring accurate billing practices
Insurance and managing risk - The appropriate insurance is needed to minimise financial risks. Insurance policies may include business liability insurance, professional indemnity insurance, workers' compensation insurance and property insurance
Creating internal financial policies - For effective financial management, you need to implement sensible financial policies. In a care home, common financial policies include an expenditure approval process, safeguarding financial assets and putting fraud prevention measures in place
---
How Can a CRM Be Used To Manage Care Home Finances?
Streamlined invoicing - A billing tool and invoicing software such as a Customer Relationship Management (CRM) platform can automate the process of creating and sending invoices to residents or their families. A CRM can be integrated with the care home's resident management system to pull accurate data, including resident details and billing rates. Invoicing cycles can also be created to further automate the process
Track payments - All payments received from residents or their families will be tracked. You'll also be notified of any residents who have overdue or outstanding payments, making cash flow management much more efficient
Manage expenses - A CRM will help you manage your care home's expenses. It can record and categorise expenses related to the daily running of a home, making financial planning much easier
Financial reporting and analytics - By having all your financial data in one place, a CRM will generate comprehensive reports, including revenue statements and cash flow analysis. These reports provide invaluable insights into your home's financial health, allowing you and your team to make data-led decisions going forward
Integration with other accounting software - Many billing tools and CRM platforms can integrate with other accounting software. Having this integration means financial data will exist in both places, minimising the risk of errors when entering data
Compliance and auditing - A billing tool such as a CRM will help your care home remain compliant with regulatory requirements. Here, you'll be given a clear audit trail of financial transactions, ensuring accountability and transparency
Service customisation - A CRM can be tweaked, depending on the individual care home. It can be edited to accommodate varying care home costs, levels of care and billing cycles
Manage resident information - CRM and care home software can be used as a centralised database for resident information, including their billing preferences. Having up-to-date resident data helps with generating accurate invoices
---
Use Found To Manage Your Care Home's Finances
Found is our care home-specific operating system for care homes and retirement living communities, and you can use it to easily manage the finances of your residents, no matter where you are.
Found can be used to generate customised invoices that can then be sent directly from your desktop. You can check if payments have been received, and who has upcoming or overdue payments. Invoice cycles can also be automated, saving you and your administrative team a huge amount of time in the process.
As residents take advantage of your home's additional services, you can quickly add billable extras to their accounts as well.
What's more, our petty cash management system allows you and your team to get real-time visibility of all the small expenses incurred within your homes.
---
Frequently Asked Questions
Is running a care home profitable?
A well-managed care home with consistently high occupancy will likely have a high annual income, leading to impressive profits once costs and expenses have been subtracted.
How much profit does the average care home make?
Knight Frank's 2022 research found that 'Outstanding' rated care homes traded at a 34% profit margin, while 'Inadequate' rated homes traded at a 22% profit margin. Homes with 60 to 100 residents were the most profitable by size, trading at a 29% profit margin.
Is investing in care homes a good idea?
Investing in a pre-existing care home can be a really smart idea, particularly if this home already has a proven cash flow and is profitable. However, you'll want to conduct thorough research across all aspects of a home before choosing to invest.