Tips For Managing a Care Home | Skills and Experience Needed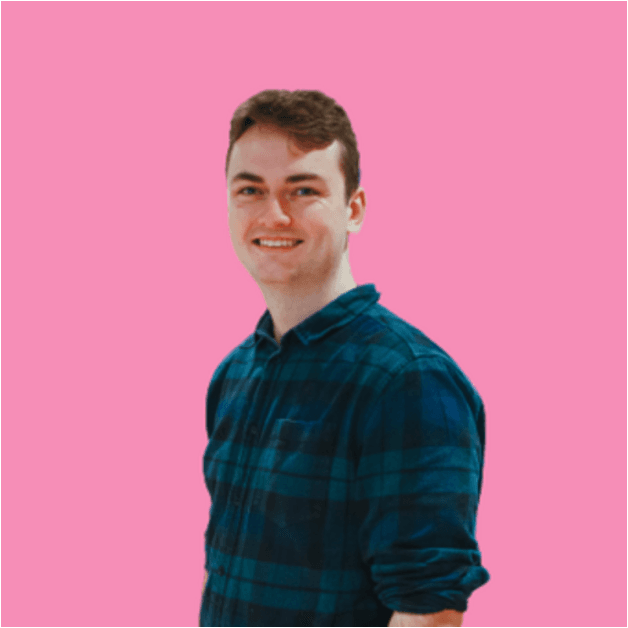 Rory Wilson
•
Partnerships @ Found
•
23/05/2023
•
8 mins read
Running and managing a care home is challenging and rewarding in equal measure. Being a care home manager involves several crucial tasks, such as monitoring staff, delegating responsibilities, maintaining high standards of care, dealing with finances and more.
In this article, we've provided a handful of useful tips for managing a care home, along with the skills, characteristics and experience needed to be an amazing care home manager. We've also looked at how you can use Customer Relationship Management (CRM) software and care home-specific operating systems to more effectively manage a home.
---
Our Top Tips For Managing a Care Home
Create comprehensive care plans - In a care home, every resident will have unique needs and will need their own bespoke care plan to reflect this. These plans should include personal care needs, preferences and hobbies. They should also be regularly updated to reflect changing conditions
Build a hard-working, knowledgeable and compassionate team - A hard-working, knowledgeable and dedicated care team will naturally provide residents with a fantastic standard of care. Members of staff should also be provided with ongoing opportunities for improvement, including training, keeping them updated with the latest industry practices and other professional development opportunities
Create an inclusive environment - A warm and welcoming care home environment will put residents and their loved ones at ease. Open communication between residents, staff and visitors should be encouraged. A sense of belonging and community can be created through social activities, events and days out
Remain compliant with regulations - Familiarising yourself with care regulations - such as those set by the Care Quality Commission in England - will ensure your care home remains compliant with things like staff-to-resident ratios, documentation and reporting
Prioritise health and safety - Health and safety protocols should be put in place to safeguard residents and staff alike. This includes emergency procedures, medication management and keeping the home itself in excellent condition. Regular inspections and risk assessments will identify any potential hazards
Use technology - There are lots of ways that technology can be used in a care home to automate and improve several processes. For example, Customer Relationship Management (CRM) software will handle occupancy, billing, resident information and more
Engage with families and the local community - Developing strong relationships with residents' loved ones will create a sense of trust and understanding. Involve family members in the decision-making process where possible, and be sure to provide regular updates on how their loved one is getting on in care
Monitor and evaluate performance - There are several metrics you can measure and regularly review within a care home, including resident satisfaction, staff turnover and financial indicators. By looking at this data, you can identify areas for improvement and make changes as needed
Strive for continued improvement - Staying up to date with industry trends and best practices will help your care home stay ahead of the curve. Attending conferences, networking and investing in education will go a long way to achieving this
---
What Skills Are Needed To Be a Great Care Home Manager?
Strong leadership - Arguably the most important characteristic of an excellent care home manager is strong leadership. By displaying calm yet effective leadership, you'll be able to guide and inspire your team. By setting a great example, your staff will be better motivated to provide an amazing standard of care
Excellent communication - Being a strong communicator is really important as a care home manager. You'll need to effectively communicate with residents, their family members and staff alike. You should always be on hand to listen to and address any concerns that are raised
Empathy, understanding and compassion - Having a deep sense of empathy and understanding will help you best care for elderly residents. You should be able to compassionately respond to their emotional, physical and social needs alike. Getting to know your residents on a personal level will make you more approachable, and make your residents feel more comfortable in their new home
Organisation and time management - To manage a care home, you'll need to juggle multiple tasks and responsibilities, meaning excellent time management skills are crucial
Effective problem-solving and decision-making - As a care home manager, you need to be able to solve problems and make sensible decisions under pressure. These decisions should always have the best interests of residents and staff at their core
Adaptability - Care homes are dynamic and ever-changing. Managers should be adaptable to changing circumstances, while also being open to new ideas and willing to adjust strategies as needed
Ethical conduct - Care home managers should work with integrity and high ethical standards. The wellbeing of residents should always come first, and they should strive to promote ethical practices throughout the home
Financial management - In a care home, financial management includes creating budgets, monitoring expenses and making larger financial decisions with profitability in mind, without compromising the level of care provided
---
What Experience Is Needed To Be a Great Care Home Manager?
Below, we've listed some of the experiences that'll help you become a successful care home manager.
Remember, though these are beneficial, they aren't necessarily mandatory. Many care home managers acquire the necessary skills and knowledge through experience, training and continuous learning:
Working in healthcare and elderly care, such as in a care home - The general view is that the best care home managers will have had experience working in more junior positions, as this will give the best understanding of these various roles. Previous experience working in a care home or a different part of the health and social care sector provides valuable insights into the needs of elderly residents and the daily challenges faced by care providers
Management or leadership - Having experience in a leadership role, whether that's within healthcare or a different industry, will help develop your skills relating to team management, decision-making, problem-solving and communication
Customer service and other interpersonal experience - As a person-facing role, having previous experience in customer service or a different role requiring strong interpersonal skills will be hugely beneficial for a care home manager. This experience will help you communicate and build relationships with families, members of staff and external stakeholders
Professional development - Continuously looking to improve your knowledge and personal development is key as a care home manager. This could include attending conferences, seminars and workshops relating to care home management. There are also lots of courses surrounding healthcare management and leadership that will provide a solid foundation for managing a care home, along with providing specialised knowledge
Familiarity with regulations - Having a solid understanding of the regulatory requirements and compliance standards within the care sector will make a huge difference
---
How Can CRM Software Help You Manage a Care Home?
CRM (Customer Relationship Management) software can be used to streamline and even automate many of the processes within a care home, including those associated with managing enquiries, occupancy and billing.
Here are some of the ways CRM software can help you more successfully manage a care home:
Resident and family management - One of the biggest challenges in a care home is managing the information of individual residents. Care home software can be used to store all of these crucial details, including medical history, care plans, personal preferences and contact details, making it easier to provide personalised care to every resident
Scheduling and appointments - CRM software for care homes is packed with helpful features, including managing appointments, staff shifts and activities. As a manager, you can update schedules in real-time
Workflow and task management - Similarly, you can assign specific tasks to staff members such as carers. Doing this will provide greater accountability and ensure the timely completion of important tasks
Better engagement and communication - CRM software opens up additional lines of communication between the care home, residents and their loved ones. Email, text and messaging can all be used to send updates to family members so they'll know how their loved one is getting on in care
Reporting, data and analytics - By entering all relevant data onto a CRM platform, you'll be provided with useful insights, such as those around occupancy rates, staff performance and financial metrics. Having this information will allow you to make important, data-led decisions
Integration with other systems - If your care home uses other systems and software such as medication management or electronic health records (EHR), many types of CRM software will integrate with these pre-existing systems. This will save a huge amount of time, as all data will only need to be entered into a single place
Document management - CRM software can be used to store and manage important information and documents, including contracts and legal forms. Through CRM software, you'll have easy access to this essential information whenever it's required, as these documents can be digitised
Feedback from residents - You can use this software to gain invaluable feedback from residents, often through surveys and satisfaction questionnaires. This feedback will help identify areas for improvement, allowing your home to continuously improve the quality of care provided
---
Found
Found is our care home-specific operating system for care homes and retirement living communities. Found makes it much easier to manage a care home or retirement home, thanks to its intuitive dashboard which provides real-time data, allowing you to quickly view performance and areas for improvement.
Through this dashboard, you can also view your latest enquiries and tasks that need delegating.
Meanwhile, our innovative billing module allows you to track payments from every resident, as well as create bespoke invoices that can then be sent out on a recurring basis.
Found has plenty of other features, all of which will make your job as a home manager easier, allowing you more time to focus on providing your residents with the highest possible quality of care!
---
Frequently Asked Questions
What do managers do in a care home?
Care home managers have several responsibilities related to the day-to-day running of a care home, including delegating roles to staff and managing budgets, as well as making longer-term strategic decisions relating to the performance and growth of their home.
Is being a care home manager stressful?
Being a care home manager is a challenging yet rewarding role. The often intense nature of this role can make it physically and emotionally demanding alike. That's why care home managers should be passionate about elderly care and dedicated to their role.
How much does a care home manager earn a year?
The average earnings of a care home manager varies across different parts of the United Kingdom. For example, the average care home manager's salary in London is around £46,000. This is 7.5% more than the national average.