Invoicing Software | Key Features, Advantages, Different Types and Cost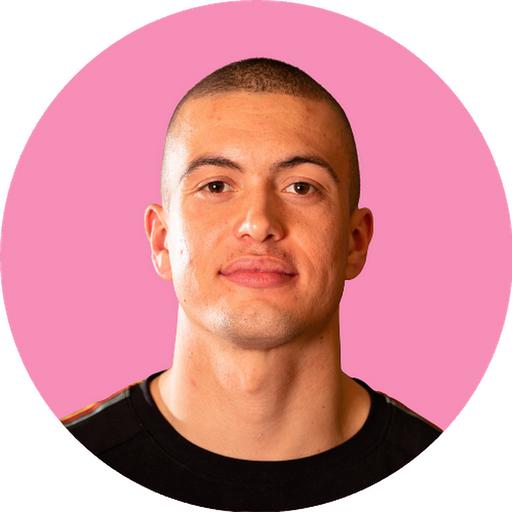 Jordan Coling
•
Product @ Found
•
23/05/2023
•
8 mins read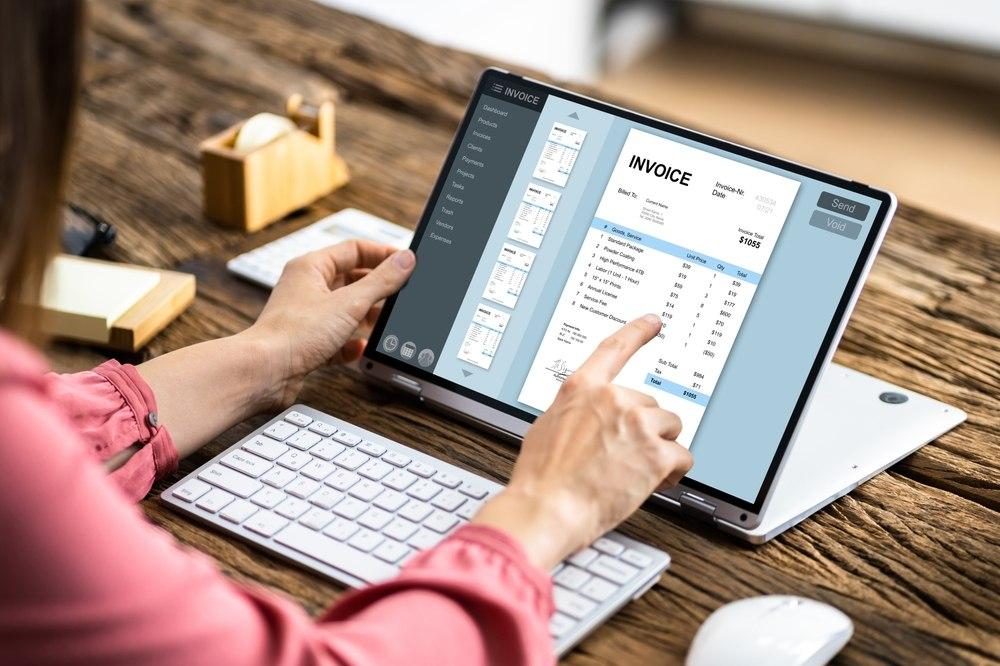 Creating invoices can be a time-consuming process, and getting the information right every time is crucial.
That's where invoicing software comes in. Often incorporated within other pieces of technology such as a Customer Relationship Management (CRM) platform, invoicing software helps businesses automate and streamline their invoicing process.
Keep reading to learn more about invoicing software, including how it works, the key features, advantages, the different types and whether it's right for your organisation.
---
What Is Invoicing Software?
By using invoicing software, your organisation will be able to automatically create and send invoices to customers, track payments and manage customer information through one centralised system.
Advanced invoicing software will also provide tailored analytics, insights and reports surrounding your company's financial performance.
These handy features show why more businesses are shifting to online invoicing, and moving away from traditional methods.
Invoicing software aims to reduce errors and save time associated with invoices, such as having to create them, send them out and track whether somebody has paid.
There are lots of different types of invoicing software available, and it's suitable for a variety of different business sizes.
---
What Are the Key Features of Invoicing Software?
Create and send tailored invoices - The main feature of invoicing software is the ability to create and send invoices to customers. These professional invoices can often be tailored to suit your company's specific needs, and to match your branding
Automated invoicing - Invoicing software automates invoicing. This allows you to schedule recurring invoices and reminders to different companies that you regularly invoice
Payment tracking and processing - Track payments through an online payment platform, including whether they've been paid on time and if there are any overdue
Integration with payment gateways - Invoicing software can often be integrated with other platforms, including payment gateways. These are what allow customers to pay invoices online. You can also integrate with Customer Relationship Management (CRM), accounting and project management software
Manage customer information - Store and manage customer information through one central system. You can store a range of customer information, including contact details, billing details and payment history
Reporting and analytics - Generate reports to give you a better understanding of your company's financial performance. These reports may cover key business metrics such as revenue, outstanding payments or payment trends
Multiple currency settings - Issue invoices, accept online payments and manage taxes across multiple currencies. This is essential if you're a global company that deals with businesses from other countries that use different currencies. This feature often speeds up how quickly foreign transactions are processed as well
Tax report - Some invoicing software will remove the need for you to use external systems for tax reporting, and you can instead do it through the same platform as you use for invoicing This will make sure you have all the necessary tax information and there aren't any errors
---
The Advantages of Invoicing Software
Saving time - The automation that comes with invoicing software will save you and your business a huge amount of time that can then be spent focusing on other crucial tasks
Minimises errors such as missed or late payments - Through manual invoicing, errors such as miscalculations and typos are always likely to occur sooner or later. By reducing the risk of human error, you can feel secure in the knowledge that your automated invoices are accurate and will go out on time
Better cash flow - By providing a streamlined payment process and giving the option to pay online, you'll likely receive quicker invoice payments. This will lead to an improved cash flow, and you'll also spend less time chasing up late payments
Provides invaluable insights - More advanced types of invoice software will even provide invaluable information and insights surrounding your organisation's financial performance. You can use data relating to revenue and payment trends to help make important decisions
Stronger customer relationships - Giving your customers a simple yet effective invoicing process will improve their overall experience and help to forge stronger B2C and B2B relationships
It makes remote work easier - Provided you have a stable internet connection, invoicing software can be accessed from anywhere, making it a great option if you have remote workers
Improved organisation - All invoicing data will be stored in one convenient location, making it easier to stay organised, including the tracking of invoices, payments and other information
Build a professional image - Using a professional and respectable online billing solution can only serve to boost your company's reputation. Naturally, more positive brand awareness will lead to higher sales. You can particularly benefit from a brand perspective by customising invoices to include your company name and logo. Using invoicing software will also decrease the chances of any billing errors occurring
---
The Different Types of Invoicing Software
Basic invoicing software - The most basic forms of invoicing software are free or very cheap to use. These are designed for individuals, or small businesses with minimal invoice requirements. Limited features may be offered as well, including payment tracking
Invoicing software for small businesses - This is similar to the above, except with more advanced invoicing features, such as payment reminders and integration with other platforms or pieces of software
Enterprising invoicing software - Larger businesses with more complex invoicing needs will benefit from enterprise invoicing software. Invoices are often customisable, and payments can be made using multiple currencies. You'll likely also have access to advanced analytics and reporting
Open-source invoicing software - Programmers with source codes can create and modify open-source invoicing to suit the individual needs of your business. A much greater amount of technical expertise is needed to set up and implement this type of invoicing software
Mobile invoicing software - This type of software is perfect for businesses that need to create and send invoices on the move. Here, common features include mobile-friendly invoice templates and the ability to accept payments using a mobile device
You can also divide invoicing software into online and offline.
Online invoicing software removes the need for paperwork and puts all your invoices (and any other financial documents) within one convenient platform. This type of software can be accessed through any kind of digital device with an internet connection, such as a phone, tablet or computer. Any data or digital documents will then be automatically saved on the cloud.
On the other hand, offline invoicing software is saved on your devices, rather than on the cloud. Common examples of offline invoicing software include Excel or Word. Using these, you can create invoices offline, which can then be downloaded and emailed to your customers. Offline invoicing involves more manual processes, as reports won't be automatically generated.
The best invoicing software for your organisation will depend on the amount of invoicing you need to do, along with other requirements.
---
Should You Use Invoicing Software?
The number of invoices you deal with - The larger the number of invoices you create each month, the more time invoicing software will save you. It'll also reduce the risk of any errors
Customisation - If you're looking for a way to customise your invoices, including branding, logos and any other relevant information, invoicing software can be used to do this
Analytics and reporting - If your business collects or utilises a large amount of data, invoicing software will help you harness this, thanks to reporting and analytics tools for extra insights
The other software you use - Invoicing software can be easily integrated with other tools to further improve your organisation's efficiency. This includes accounting software or a care home-specific operating system such as Found
---
How Much Does Invoicing Software Cost?
Invoicing software is often priced on a case-by-case basis. There may also be different price points, depending on your requirements.
For example, FreshBooks offer Lite, Plus and Premium packages that range from £12.00 to £35.00 per month. These different packages cater to a different number of billable clients.
For businesses with more complex needs, you can enquire to get a custom quote.
The price will depend on things like the size of your business, along with the features and functionality you require. More basic packages will have limited features, while more advanced invoicing software will come with additional functionality such as payment reminders and integrations with other tools.
If you're unsure as to how much you need to spend on invoicing software, many places offer free trials.
It's important to be aware that although you can get standalone invoicing software, it often needs to be integrated with other platforms (such as a CRM) to properly perform its task.
---
Using Found To Digitally Invoice Customers
Found is our care home-specific operating system for care homes and retirement living communities. Found helps care homes and retirement homes manage their occupancy, enquiries and more through an intuitive and easy-to-use dashboard.
Our billing software allows you to manage resident finances at a moment's notice. This module contains a feature for generating invoices as well. Here, you can generate, download, print or email invoices directly from your desktop device. This module also allows you to track upcoming or overdue payments.
The creation and sending of invoices can be automated, and invoices can also be designed to include custom branding.
---
Frequently Asked Questions
What is invoicing and how does it work?
An invoice is given as a notice of required payment, after somebody has completed work or provided certain goods. An invoice will state how much money is required in return for these services or goods. Invoices can be one-off payments, or regularly re-occurring (such as every month). Invoices can be given in paper form, or sent online.
Is Excel good for invoicing?
Excel can be used for invoicing. Excel is designed to create complex spreadsheets and functions, meaning you can use it to automatically calculate sums and work out who is owed what, speeding up the invoicing process as a result.